inPLACE Design founder, Dustin Watson, participated in the annual ULI Spring Meeting 2016, which took place April 19-21, 2016 in Philadelphia. As a member of the Sustainable Development Product Council, Dustin attended council day in Philadelphia's The Navy Yard.  The Navy Yard is an urban waterfront mixed-use development located on a former military base with an emphasis on historic preservation, sustainability and smart growth.
"Philadelphia is rich with history and is now undergoing a resurgence…"
Topics discussed included Philadelphia's unique approach managing storm water, Bio Regional's One Planet Living, the pros and cons of the many third party sustainable community rating systems, the Paris Climate Accord, and the Great Cities Initiative. The Council also reviewed case studies of Bay Meadows in San Mateo, California and Red Hook in Brooklyn, New York.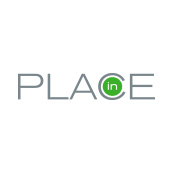 inPLACE Design is an architecture, planning, and design firm with the experience and capabilities to create extraordinary, engaging, and inspiring placemaking in cities, towns and suburbs both nationally and internationally. We are dedicated to design excellence and innovative design strategies that are environmentally responsible and sustainable.