As retail has come to be regarded as less about buying goods and more about creating experiences, differentiating a retail project and, in doing so, increasing the odds for consumers to choose one shopping center over another and then keep them coming back have become key to raising the value and appeal of a retail property.  Aproject's place-making attributes can add connectivity to the community, create a unique, walkable, and truly memorable retail experience.
"Placeless-ness can probably trace its roots to the explosion in suburban development in the 50s and early 60s."
Placemaking has become the essential element in creating value in today's competitive retail environment. Dustin Watson cites examples of retail "destinations" and how placemaking played a role in each development.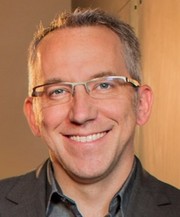 Dustin Watson has more than 20 years of experience as an architect and designer, Dustin Watson, AIA, LEED AP BD+C, NCARB, CDP, has overseen projects ranging from master-planned communities to high rises and resort destinations. Watson, however, is best known for creating dense, richly detailed, sustainable, mixed-use environments, streetscapes, and neighborhoods with layers of texture, designed to work together to create a true experience and a memorable sense of place. As a result, his work has been recognized with some of the industry's top awards.