ULI Baltimore hosted a networking event and tour of the redevelopment project at Motorhouse in the Station North Arts and Entertainment District on January 25, 2016.
inPLACE founder, Dustin Watson, was in attendance and able to tour the new $6.5 million Motor House project, which is using historic tax credits to convert Baltimore's first Ford dealership into a 25,000 sf arts hub that will showcase Baltimore's vibrant and diverse urban arts scene; provide quality facilities for artists, performers, curators, and nonprofit arts organizations; and attract audiences and art patrons from across the city and around the region.
"Motor House is a performance space, incubator, gallery, learning place, community, crossroads, and wide-open door to new visions, bold experiments, fresh voices, where anyone and everyone is always welcome to create.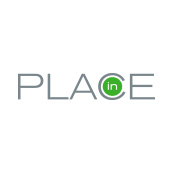 inPLACE Design is an architecture, planning, and design firm with the experience and capabilities to create extraordinary, engaging, and inspiring placemaking in cities, towns and suburbs both nationally and internationally. We are dedicated to design excellence and innovative design strategies that are environmentally responsible and sustainable.