ULI Baltimore hosted a Content before Cocktails event at Remington Row the mixed use project currently under construction in the Remington neighborhood of Baltimore. inPLACE Design's founding principal, Dustin Watson, participated in the tour which included a presentation of the project by developer Seawall Development's Thibault Manekin.
Dustin remarked, "the project is a great asset to the neighborhood. Seawall Development is proving the idea that great design and great places can inspire and revive neighborhoods."
Remington Row is a $40 million urban infill project that will reinvigorate underutilized and vacant properties. The 5 story mixed use project includes 14,000 sf of retail on the ground floor which is almost entirely leased up with community focused shops. It also contains 30,000 sf of office on the second floor which has been preleased by Johns Hopkins Community Physicians. 108 market rate apartments fill out the third through fifth floors. The project is scheduled to open later this year.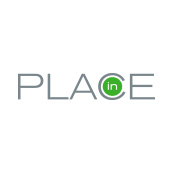 inPLACE Design is an architecture, planning, and design firm with the experience and capabilities to create extraordinary, engaging, and inspiring placemaking in cities, towns and suburbs both nationally and internationally. We are dedicated to design excellence and innovative design strategies that are environmentally responsible and sustainable.