We were fortunate enough to attend ULI Baltimore's Content before Cocktails event at Open Works the last week of September. It provided us with the opportunity to tour the newly opened makerspace, located between the Greenmount West and Johnston Square neighborhoods in downtown Baltimore. The Greenmount West neighborhood is already home to a thriving artist community and includes the Copycat Building, City Arts, The Cork Building, and the Baltimore Design School. This is the perfect location for Open Works, a collaborative work space where people gather to share resources and knowledge, network, work on projects, and build just about anything they can dream up.
An innovative idea, makerspaces provide tools and space to artists, craftsmen, and entrepreneurs in a community environment. This type of collaborative work environment has taken off across the country.
Open Works is a place for making, collaborating, learning, and sharing.
Hands-on exploration fits this space very well with the informal combination of labs, workshops, conference rooms, and individual micro studios. Open Works has 3D printers, laser cutters, cnc machines, woodworking tools, welders, and even sewing machines. These spaces provide the opportunity to learn new skills, which fosters entrepreneurship and breaths life back into our city.
Open Works was formed by The Baltimore Arts Realty Corporation (BARCO), a non-profit development company with a mission to "create safe, affordable, and accessible space for Baltimore's creatives."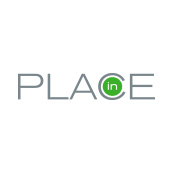 inPLACE Design is an architecture, planning, and design firm with the experience and capabilities to create extraordinary, engaging, and inspiring placemaking in cities, towns and suburbs both nationally and internationally. We are dedicated to design excellence and innovative design strategies that are environmentally responsible and sustainable.