"Mount Vernon Marketplace is a great new food hall in Baltimore."
Dustin Watson – inPLACE founder – participated in ULI Baltimore's Content Before Cocktails event on February 25, 2016 for their monthly "Fourth Thursday" networking event. This month's event took place at the recently opened Mount Vernon Marketplace the adaptive re-use project, which was once Hochschild Kohn's furniture showroom. Since October 2015, it has become a 15,000 sf artisanal food hall.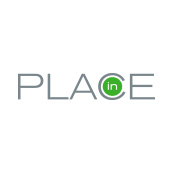 inPLACE Design is an architecture, planning, and design firm with the experience and capabilities to create extraordinary, engaging, and inspiring placemaking in cities, towns and suburbs both nationally and internationally. We are dedicated to design excellence and innovative design strategies that are environmentally responsible and sustainable.