In the latest Mid Atlantic Real Estate Journal inPLACE Design's Dustin Watson discusses the role of place making in retail centers.
Over the course of history, public places have reflected the needs and cultures of community. But despite this connection between public places and community, the 20th century moved from this way of living and instead centered life around the suburbanization of the country. This suburban sprawl that stretched from the Southeast to the Northwest led us to the "geography of nowhere," where one strip mall and subdivision looked like any other "place."
Though some retail formats have changed and the forecasts of the demise of shopping centers remains unwarranted, people still need connection and a sense of belonging to their community. Clearly consumers are looking for something else.
"It is clear that retail has come to be regarded as less about buying goods and more about creating unique experiences and places, increasing the odds consumers are likely to become repeat, loyal customers"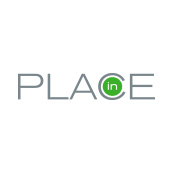 inPLACE Design is an architecture, planning, and design firm with the experience and capabilities to create extraordinary, engaging, and inspiring placemaking in cities, towns and suburbs both nationally and internationally. We are dedicated to design excellence and innovative design strategies that are environmentally responsible and sustainable.