Communities across the nation are gradually becoming aware that our current patterns of growth, which have shaped the United States for the last half-century, are unsustainable. There is a lot of pressure on development teams to build more sustainable communities – and with good reason. Buildings represent 30% of global carbon emissions and 40% of raw materials and worldwide energy consumption. Hard to believe, but buildings consume more energy than the transportation industry! Over the next 25 years, carbon emissions from buildings are projected to grow faster than any other sector in the United States, according to the US Green Building Council.
"Sustainable development policies have the potential to effect real change and provide economic, environmental, and social benefits."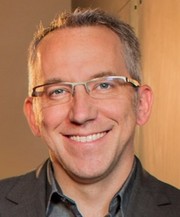 Dustin Watson has more than 20 years of experience as an architect and designer, Dustin Watson, AIA, LEED AP BD+C, NCARB, CDP, has overseen projects ranging from master-planned communities to high rises and resort destinations. Watson, however, is best known for creating dense, richly detailed, sustainable, mixed-use environments, streetscapes, and neighborhoods with layers of texture, designed to work together to create a true experience and a memorable sense of place. As a result, his work has been recognized with some of the industry's top awards.