inPLACE founder, Dustin Waston, guest authors a byline on Buildings.com which offers tips to retail facility owners and managers on using sustainable practices – something that has never come easy to the retail industry. Now, however, retailers are beginning to recognize the public relations value as well as the economic advantages of "going green." The article outlines 5 easy ways to incorporate sustainability into retail.
"Shopping center owners and retail facility managers must carefully choose priorities when ranking efficiency projects and incorporating sustainability into retail"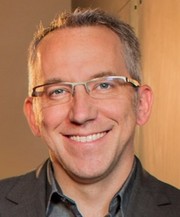 Dustin Watson has more than 20 years of experience as an architect and designer, Dustin Watson, AIA, LEED AP BD+C, NCARB, CDP, has overseen projects ranging from master-planned communities to high rises and resort destinations. Watson, however, is best known for creating dense, richly detailed, sustainable, mixed-use environments, streetscapes, and neighborhoods with layers of texture, designed to work together to create a true experience and a memorable sense of place. As a result, his work has been recognized with some of the industry's top awards.