Today brought a little more excitement to the start of a typical week. We took a quick break from designing to join the masses and view the solar eclipse of 2017.  Though we didn't have totality in our area we did have 79% coverage which was still quite remarkable.
The viewing was great for much of the time. A bit of cloud cover and a brief sprinkle didn't dampen our enthusiasm.  We viewed the eclipse through solar glasses, an 8" telescope fitted with a solar filter, and with our custom viewers made by one of our industrious designers.
It was well worth the break. Now back to the drawing board…
We are looking forward to the next solar eclipse in 2024!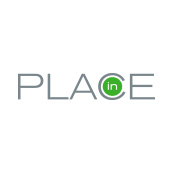 inPLACE Design is an architecture, planning, and design firm with the experience and capabilities to create extraordinary, engaging, and inspiring placemaking in cities, towns and suburbs both nationally and internationally. We are dedicated to design excellence and innovative design strategies that are environmentally responsible and sustainable.