We had a great meeting with our client, Metland, in Jakarta presenting our project in Bali. The Royal Venya mountain side resort in Ubud includes private villas, a boutique 5-star hotel, a spa, and other amenities.
We presented the design in multiple formats but the Metland team enjoyed "walking" thru the project at their own pace via Virtual Reality!
The site has a challenging slope that we took advantage of with villas that step down the mountain side affording views for each. In a nod to Bali we have created a series of rice paddies that step down the mountain that end with an organically shaped pool. The spa will be built of bamboo structures along the river at the bottom of the valley with views to a waterfall.
See more of the Royal Venya Resort.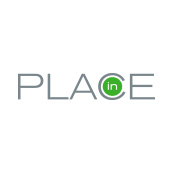 inPLACE Design is an architecture, planning, and design firm with the experience and capabilities to create extraordinary, engaging, and inspiring placemaking in cities, towns and suburbs both nationally and internationally. We are dedicated to design excellence and innovative design strategies that are environmentally responsible and sustainable.