Mindful shopping recognizes that the retail industry impacts almost everyone at some point on a daily basis. The industry has always been a constantly shifting target and now, with the advent of commodity shopping centers and online shopping, another profound shift has occurred. Shopping centers have become critical gathering spaces that offer experiences and enrich our lives. Whether you are buying groceries, coffee, or shoes, shopping habits do have an effect on the environment, the economy, and society.
Because of retail's unique requirements (such as a store's high energy demand, which is paid for by the tenants, not the owner, making capital improvements far less likely), it has been difficult to use the same tools and techniques as office and residential development do to evaluate the real impact of sustainability measures.
All of that is changing, however, as retail itself has undergone a transformation. Since the 1950s, retail has been largely reliant on the automobile, which immediately runs counter to the ethos of sustainability. As shopping has become less about purchasing goods and more about creating unique experiences, an increasingly important part of the retail experience for many consumers is an understanding that by choosing to shop in a sustainable retail development they are giving their tacit endorsement to that environmentally friendly locale.
That change in consumer mindset – coupled with the fact that consumers now have the option to do most of their shopping online if they so choose – has helped to clear the way for additional corporate funding and resources to be directed to retail sustainability programs. Like consumers, retailers also have to make choices with regard to how to operate their businesses with integrity, how to honor the decisions made by their customers, and how to optimize their operations in order to benefit both the community and their bottom line. They recognize that if well executed, sustainability measures can lower operating expenses, decrease risks, broaden consumer loyalty, and ultimately, increase profits.
The progression of green building in the retail industry started with a focus on energy and waste streams, and was followed with attention to supply chains and product impacts. Now, retailers are engaging their customers on the progress of their sustainability efforts and data about environmental impact of the products they sell.
While the advantages that accrue from sustainable developments – including lower operating costs with respect to energy, water, and waste, healthier indoor environments, and reduced greenhouse gas emissions – are more widely recognized than ever before, designing these principles into retail centers continues to offer unique challenges.
For starters, while design challenges can more easily be met in new construction, new retail developments account for only about 2% of the total retail building stock in the U.S. What can be done to enable existing retail facilities to operate sustainably without extensive retrofits?
Retail centers need to recognize that energy represents perhaps the biggest and clearest opportunity to improve property efficiency and reduce a center's carbon footprint. It is also the most straightforward characteristic to present the business case for sustainability.
There are numerous techniques to reduce energy consumption in existing retail operations, including renewable energy use, reducing energy demand with energy efficient lighting, and recycling waste heat. And because energy use is the largest direct expense for most retail centers, energy reduction has one of the largest environmental impacts and represents the largest potential reduction in costs
Water represents another major conservation opportunity for retailers. In no uncertain terms, retail centers use a lot of water. There is certainly a cost benefit to reducing municipal and treatment costs, but in some regions of the U.S. it is becoming paramount because of increased regulation imposed to protect this finite resource. On the operations side, reducing potable water use can be readily achieved by using water conserving plumbing fixtures or native plantings that reduce irrigation needs. Installing tenant sub-metering to track water consumption can also have a positive impact.
Another key component of many retail sustainability programs is waste reduction. Tenants and landlords should look for ways to divert waste from landfills and incinerators. Operators, meanwhile, should consider dividing their waste streams into those items that can be recycled or reused versus those items that will go to a landfill. Decreasing items that end up in a landfill could have an impact on a retail center's landfill tipping fees, as well as provide an environmental benefit that resonates with customers who recognize and understand the direct correlation to their own recycling efforts.
Finally, how retail centers operate from a site and maintenance perspective should be addressed. A sustainable operations plan should deal with snow removal, cleaning of external facades, sidewalks, and common areas, while providing details regarding what paints and solvents are acceptable. The choices in each case should clearly reflect environmentally sensitive practices. For renovations, operators should consider installing light or reflective roofing materials that reduce the urban heat island effect and reduce energy consumption.
The ideal retail project is one that meets the needs of owners, retailers, and consumers, where sustainability is not just an add-on but an integral part of the design. Investors, developers, tenants, and operators are at last seeing the significance of sustainability's multiple benefits. And that bodes well for sustainable development projects playing an even a larger role in retail development in the future.
"The ideal retail project is one that meets the needs of owners, retailers and consumers, where sustainability is not just an add-on but also an integral part of the design."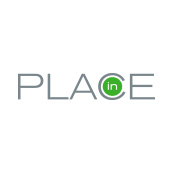 inPLACE Design is an architecture, planning, and design firm with the experience and capabilities to create extraordinary, engaging, and inspiring placemaking in cities, towns and suburbs both nationally and internationally. We are dedicated to design excellence and innovative design strategies that are environmentally responsible and sustainable.