The retail industry impacts almost everyone at some point on a daily basis. The industry has always been a constantly shifting target and now, with the advent of commodity shopping centers and online shopping, another profound shift has occurred. Shopping centers have become critical gathering spaces that offer experiences and enrich our lives. Whether you are buying groceries, coffee, or shoes, shopping habits do have an effect on the environment, the economy, and society.
"The ideal retail project is one that meets the needs of owners, retailers and consumers, where sustainability is not just an add-on but also an integral part of the design."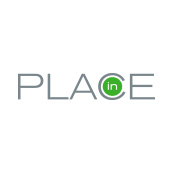 inPLACE Design is an architecture, planning, and design firm with the experience and capabilities to create extraordinary, engaging, and inspiring placemaking in cities, towns and suburbs both nationally and internationally. We are dedicated to design excellence and innovative design strategies that are environmentally responsible and sustainable.