inPLACE Design was recently selected to provide its design services to GK Development's Ridgmar Mall in Fort Worth, Texas. With over 100 stores, this is a main retail center for the Fort Worth area. This project will be a redevelopment of the mall, originally constructed in 1976.
Garo Kholamian, president of GK Development Inc, said the mall is reducing the number of anchor tenants from five to three. That vacant space left by two anchor stores is projected to be turned into restaurants or converted other uses, such as apartments or a hotel. The project is likely to cost more than $50 million.
"The Ridgmar Mall redevelopment will allow us to create a mixed use environment and a new place making opportunity."
GK Development selected inPLACE to be their architect and designer because of the firm's work on other mall redevelopment projects including Bayshore Town Center in Milwaukee, Wisconsin, as well as its experience with large scale, mixed-used retail projects nationally and internally.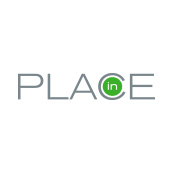 inPLACE Design is an architecture, planning, and design firm with the experience and capabilities to create extraordinary, engaging, and inspiring placemaking in cities, towns and suburbs both nationally and internationally. We are dedicated to design excellence and innovative design strategies that are environmentally responsible and sustainable.