Haris was part of the US delegation that attended the UIA World Congress this past earlier this month in Seoul. It is "a premier forum for professionals and future leaders in the field of architecture to exchange the best and latest practices, visions and first-hand experience".  This forum provided Haris an opportunity to contribute and learn about innovative architectural techniques and technologies in practice around the globe.
"This city is moving forward at lightning speed, so much to learn."
The theme of this year's congress was, "Soul of City." As the assembly states – "a city can be considered as a living organism with an exterior or a body and an interior or organs. A soul is an essential element of cities. To revitalize a city, we must improve the state of its soul and body. The roles of architects, in this context, are indeed significant, delivering meaningful and diversified urban environments to life through the convergence of culture, nature and future."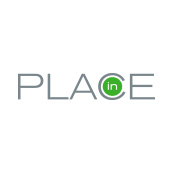 inPLACE Design is an architecture, planning, and design firm with the experience and capabilities to create extraordinary, engaging, and inspiring placemaking in cities, towns and suburbs both nationally and internationally. We are dedicated to design excellence and innovative design strategies that are environmentally responsible and sustainable.