It was a perfect evening for the gathering of friends old and new to celebrate our new office located in historic Clipper Mill. Over 60 guests toured the studio and to see firsthand some of our current design work.  At the inPLACE Design open house we enjoyed the company of local government officials, architects, engineers and designers while experiencing the cuisine of Indonesia; a reflection and tribute to some of our most prestigious clients and friends abroad.
 "It was a great night at the inPLACE Design Open House, we were honored to have so many people celebrate with us"
A Secretary's Citation from Michael Gill at the Maryland Department of Commerce was presented by Kate Dailey. City Councilman Leon Pinkett and Baltimore Development Corporation's Larysa Salamacha also presented to the guests. The night culminated with many toasts to mutual successes and friendship.
[The party was collaborated with our friends from Metropolitan Studio and Splice Design Group.]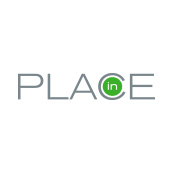 inPLACE Design is an architecture, planning, and design firm with the experience and capabilities to create extraordinary, engaging, and inspiring placemaking in cities, towns and suburbs both nationally and internationally. We are dedicated to design excellence and innovative design strategies that are environmentally responsible and sustainable.