Dustin Watson explains how the benefits of greenfill (sustainable urban infill) and other redevelopment strategies, have become increasingly apparent – particularly with limited funding for new development and large numbers of abandoned and underutilized properties in cities nationwide, although there has been a general lack of cohesion in how these ideas have been applied.
"The recognition that everyone benefits from vibrant, dynamic urban spaces is changing the way people think about urban development and redevelopment."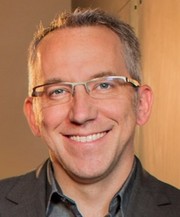 Dustin Watson has more than 20 years of experience as an architect and designer, Dustin Watson, AIA, LEED AP BD+C, NCARB, CDP, has overseen projects ranging from master-planned communities to high rises and resort destinations. Watson, however, is best known for creating dense, richly detailed, sustainable, mixed-use environments, streetscapes, and neighborhoods with layers of texture, designed to work together to create a true experience and a memorable sense of place. As a result, his work has been recognized with some of the industry's top awards.