On a recent trip to Indonesia, Haris was invited and honored to participate in the Global Knowledge Sharing Forum in Jakarta called IndoBuildTech Architect Firms Forum. This forum brought together Architects and students of Architecture to meet and hear about Haris' path to success, learn about the trends in design, technology and relationships; as well as, discover the future of design and client relations. Later in his trip he was also afforded the opportunity to share this knowledge with some of our clients.
"Think like an artist and take pride in what you are doing."
As the fourth most populous country in the world, Indonesia boasts a thriving platform for the construction industry, with construction spending accounting for more than a quarter of the nation's GDP. With a growing population of 260 million, huge infrastructure spending and rapid urbanization, Indonesia is developing at an unprecedented rate.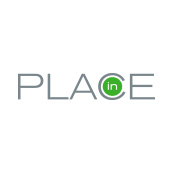 inPLACE Design is an architecture, planning, and design firm with the experience and capabilities to create extraordinary, engaging, and inspiring placemaking in cities, towns and suburbs both nationally and internationally. We are dedicated to design excellence and innovative design strategies that are environmentally responsible and sustainable.