Dustin Watson was featured in The Baltimore Business Journal, where he discusses shopping mall makeovers and the efforts owners are making to create more engaging retail experiences. inPLACE Design has been involved with a number of mall makeover projects. Currently on the boards is the Ridgmar Mall redevelopment in Fort Worth, Texas. inPLACE Design is master planning the re-positioning of the existing mall.
"At the end of the day, today's malls need to provide unique, exciting experiences that go beyond shopping."
A quick Google search offers a slew of headlines from publications like Time, CNN Money and the Los Angeles Times proclaiming malls are dying off. And while it's true that brick-and-mortar retail — and some well-established brands — have faced some major challenges in recent years, the reality is that its demise is overstated.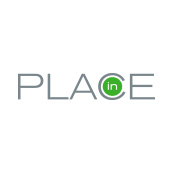 inPLACE Design is an architecture, planning, and design firm with the experience and capabilities to create extraordinary, engaging, and inspiring placemaking in cities, towns and suburbs both nationally and internationally. We are dedicated to design excellence and innovative design strategies that are environmentally responsible and sustainable.