The hotel construction is underway on the Xinglong Lakeside Resort on Hainan island in China. Scheduled to open early next year, the 300 room Hilton DoubleTree Hotel will provide the ultimate resort experience. The hotel is the centerpiece of a master-planned resort and residential destination located on a peninsula in a 225 ha lake, about an hour drive East of Sanya.
One of the aspects that I found interesting while working on this project was that it is not located where many of the other resorts on the island are situated and it is positioned on a peninsula that extends into a lake. These realities provided a natural exclusivity. The existing forest that surrounds the site also provides a sense of other-worldliness. The forest was preserved and enhanced in the master plan by creating "green finger parks" linking various neighborhoods to the lake, both physically and metaphorically. Along the lake there are many sequences of spaces from small gardens for tai chi, reflection and meditation to large promenades at the resort hotel area for larger community gatherings and celebrations.
 "The hotel design team focused on sustainability and a respect for its natural hillside location."
The resort was designed with state-of-the-art modern rooms, all with balconies and views of the lake beyond. The design team focused on sustainability and a respect for its natural hillside location. The contemporary design concept celebrates the unique qualities of the surrounding landscape and culture. The form is fluid, inspired by natural forms created by water runoff from the ridge that runs along the peninsula.
Xinglong Lakeside resort represents just one resort project I have worked on in Asia. The Royal Venya Resort, currently on the boards, will also be a premier resort destination in Ubud, Bali, Indonesia. We are providing master planning, architecture, interiors, landscape, and environmental graphics and signage.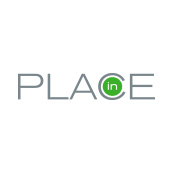 inPLACE Design is an architecture, planning, and design firm with the experience and capabilities to create extraordinary, engaging, and inspiring placemaking in cities, towns and suburbs both nationally and internationally. We are dedicated to design excellence and innovative design strategies that are environmentally responsible and sustainable.