In this in-depth article featured on urbanland.uli.org, co-author Dustin Watson discusses the Clinton Climate Initiative's Climate Positive Development Program and its intentions to demonstrate workable solutions for sustainable urban growth. Watson's article details several of the Climate Positive Development Program's pilot projects, located in ten countries on six continents.
The push toward climate positive, carbon-negative development provides a vision of an alternative to wasteful, inefficient, and uninspired design—an opportunity to expand the boundaries of ingenuity and inspired design and achieve new standards for both buildings and the world."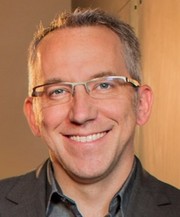 Dustin Watson has more than 20 years of experience as an architect and designer, Dustin Watson, AIA, LEED AP BD+C, NCARB, CDP, has overseen projects ranging from master-planned communities to high rises and resort destinations. Watson, however, is best known for creating dense, richly detailed, sustainable, mixed-use environments, streetscapes, and neighborhoods with layers of texture, designed to work together to create a true experience and a memorable sense of place. As a result, his work has been recognized with some of the industry's top awards.