As urban planners, architects and landscape architects concerned with the quality of the built environment we should think about the trees in our cities. Urban tree canopies are very important to the urban landscape. What is an urban tree canopy? The urban tree canopy is the layer of leaves, branches, and stems of trees that cover the ground when viewed from overhead. The amount of tree coverage in our cities is a valuable measure of our urban environment's quality.
Assessments of Baltimore's tree canopy have put the coverage at about 28% according to the data of a joint effort by the US Forest service, Baltimore City, and the University of Vermont in 2015. Baltimore foresters are identifying the most disadvantaged neighborhoods in need of green. The tree canopy in Baltimore saw a minor increase in the canopy between 2010-2015 which is significant because studies have indicated that a 10 percent increase in the city's tree canopy is related to an estimated 12 percent decrease in crime. Green space in the city encourages people to be on the sidewalks and in the parks as well as providing a sense of pride in the community.  Baltimore is increasing its tree canopy but it still has a long way to go.
An increase in the tree canopy has many benefits. Environmentally, trees reduce the concentrations of greenhouse gases by sequestering carbon. They reduce energy use by acting as natural air conditioners. A neighborhood without trees can be 6 to 8 degrees warmer than one with trees. Trees also filter and retain water that makes its way to the Chesapeake Bay. Health and social benefits include cleaner air, reducing crime rates, promoting greater physical activity, and reducing stress. Economic benefits include an increase in home value and attracting more business to the city where people linger and shop longer.
Tree coverage in our cities is a valuable measure of our urban environment's quality.
inPLACE Design planted trees this weekend with the Baltimore Tree Trust and Volunteering Untapped. It was a great day and inspiring to see so many people helping to make Baltimore a better place. Over 100 people came together in the Biddle Street neighborhood to plant 100 trees. Check out our work in front of 2618 Chase Street and the corner of Milton Avenue and Chase street.
The Baltimore Tree Trust (www.baltimoretreetrust.org) is a nonprofit organization dedicated to making Baltimore a greener and healthier place to live. Since 2009 they have been increasing the urban forest, helping Baltimore achieve its 40% urban tree canopy goal. They have planted over 4,000 trees in disadvantaged neighborhoods in Baltimore.
Volunteering Untapped (www.volunteeringuntapped.org) is an organization dedicated to improving Baltimore through increasing volunteerism. They organize volunteers to help non-profit organizations once a month.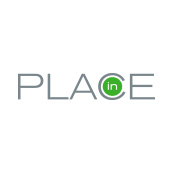 inPLACE Design is an architecture, planning, and design firm with the experience and capabilities to create extraordinary, engaging, and inspiring placemaking in cities, towns and suburbs both nationally and internationally. We are dedicated to design excellence and innovative design strategies that are environmentally responsible and sustainable.