There was a lot of buzz in Baltimore last night about incorporating honey bees into our urban areas. AIABaltimore COTE presented Bees in the City.
Pavel Snejnevski, Beekeeper with Heritage Honey DC, fueled our excitement and intrigue of this concept by bringing us up close and personal with the equipment and fruits of the love and labor of Urban Beekeeping.
Pavel brought to light that beekeeping in the city is more than the production of the honey – the benefits are far reaching to include a revived bee population and sustainable economic growth!
 "Bees do better in the city than the countryside"
Surprisingly, urban bees proliferate and overwinter better (20% higher than rural bees), produce more honey, and are healthier than rural bees. Furthermore, Urban bees, on average, produce 26.25 pounds of honey in their first year, while the yield for rural bees is only 16.75 pounds.
Cultivating beehives in our urban landscape will not only help cities achieve sustainable economic growth, but will also have a positive impact on global bee health, the urban tree canopy, urban food sources and ultimately the agricultural community.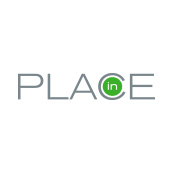 inPLACE Design is an architecture, planning, and design firm with the experience and capabilities to create extraordinary, engaging, and inspiring placemaking in cities, towns and suburbs both nationally and internationally. We are dedicated to design excellence and innovative design strategies that are environmentally responsible and sustainable.