inPLACE Design founder Dustin Watson discussed placemaking, retail, entertainment, and mixed-use development with Blake Cordish of The Cordish Companies on June 15th. A key take away from the Baltimore Retail Restaurant and Mixed Use Mania was that mixed-use projects require an investment in the public space to ensure a great "place" is created that produces the experience to attract an increasingly distracted customer.
"Successful retailers know how to turn their stores into experiences"
At Bisnow's Baltimore Retail and Restaurant: Mixed-Use Mania! Speakers offered five lessons on how to design, develop, and execute retail and restaurant deals in Baltimore.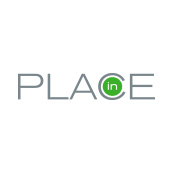 inPLACE Design is an architecture, planning, and design firm with the experience and capabilities to create extraordinary, engaging, and inspiring placemaking in cities, towns and suburbs both nationally and internationally. We are dedicated to design excellence and innovative design strategies that are environmentally responsible and sustainable.