inPLACE Design participated in the 2nd annual Urban Farm Ride presented by AIABaltimore COTE I R and Two Wheel Tuesday.  This year's tour focused on Urban Flower Farms.  These farms help provide an income stream to the community residents.  The 10-mile ride began in Charles Village and stopped at urban farms in central and Northeast Baltimore. With the final stop at Local Color Flowers a Baltimore Floral Design Business that uses the flowers from some of Baltimore's Urban Farms.
These bright and colorful community spaces help provide income streams to residents.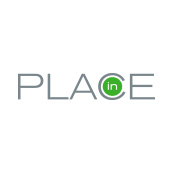 inPLACE Design is an architecture, planning, and design firm with the experience and capabilities to create extraordinary, engaging, and inspiring placemaking in cities, towns and suburbs both nationally and internationally. We are dedicated to design excellence and innovative design strategies that are environmentally responsible and sustainable.